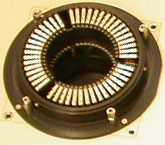 The WEC-04085 direct dock interface is a spring-probe based interface that eliminates the primary source of parasitics on an HP 4062 test system. With our direct dock interface, your old HP 4062 becomes a modern and viable test system for characterizing low current and low capacitance devices.
Our direct dock interface:
Reduces stray capacitance and leakage current.
Reduces the practical current measurement resolution from about 4,500 fA to 80 fA.
Reduces the practical capacitance measurement resolution from about 3,500 fF to 500 fF.
Reduces test time and increases throughput.
Product Comparison
System
Current
Resolution
Capacitance
Resolution
Cost
HP 4062UX from datasheet
20 fA
-
HP 4062 with typical bird cage
3000-6000 fA
2500-4500 fF
-
HP 4062 with WEC-04085
80 fA
500 fF
Starting at 16K
Agilent 4072 from datasheet
10 fA
Starting at 270K
In addition to being a low cost alternative to buying a new test system, the White Eagle Consulting direct dock interface is also an excellent solution for companies who want a migration path to an Agilent 4070 test system. Our direct dock interface uses a high performance probe card that is compatible with 4070 series test systems.
Buying the White Eagle Consulting Direct Dock Interface
Each purchase of a White Eagle Consulting direct dock interface includes:
The direct dock interface.
An insert ring for your specific prober.
Two blank probe cards.
The direct dock interface starts at $16K.
If your company is located in Silicon Valley, installation may be included in the price.
Call us for more details: 1-650-325-9142
Get the results you need now with the equipment you already own.